We are resellers of measurement devices for
PRC Krochmann
We represent the PRC Krochmann company, which is a significant German producer of measuring instruments. We offer the entire range of products, particulary Radiolux luxmeters in all precision versions. The luxmeters, along with a wide range of accessories, are available in our e-shop.

• range from 0.001 lx to 360 klx
• autoranging
• storage of measured data
• L, A, B or C precision classes
• serial computer interface, optionally with a USB-adapter
• luminance adapter as an optional accessory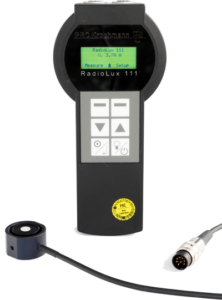 Are you interested?
Contact us!
We are glad to answer questions about devices, delivery dates and prices.